Syncrofy
At CoEnterprise, we have a passionate group of developers with a strong focus on innovation and creativity. They work together to solve complex challenges and believe the process is just as important as the finished product. They're not just a group of individuals, they're a full-service team focused on a results-driven process that blends ingenuity and collaboration. It's their dedication and commitment to quality that drives the success of our flagship product, Syncrofy.
Learn why more companies are choosing Syncrofy to provide dynamic insights, reduce manual work, and increase productivity.
Full visibility into your files and EDI data
Real-time analytics that drive better decision-making
No IT or advanced technical knowledge required
Streamlined business processes that save you time & reduce costs
24/7 customer support to maximize your investment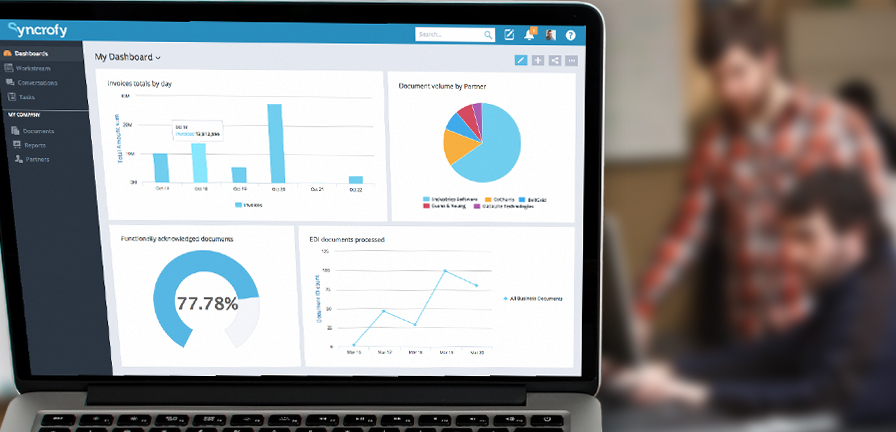 Syncrofy allows you to gain greater visibility into your B2B data and its ease of use empowers non-technical users to perform tasks that would normally require IT support. Syncrofy provides the critical information you need to constantly evaluate business performance and make better-informed decisions.
For more information, click here or visit: syncrofy.com.