Recap: Tableau Conference 2019
By: Michael Rabinowitz | November 19, 2019
Last week, we put the finishing touches on an incredibly fun and successful week at Tableau Conference in Las Vegas. During our week at the world's premier data analytics event, we had the opportunity to meet with hundreds of Tableau customers, industry experts, and leaders that will surely lead to lasting relationships for years to come.
Our week began at the "Global Partner Summit" on Tuesday where we learned about some exciting new programs coming next year including a Services Partner Program that includes reduced cost consultant certifications, channel neutrality, and more robust co-marketing programs and opportunities.
A powerful keynote from CEO Adam Selipsky kicked-off day two on Wednesday as he discussed the importance of data and the story of the codebreakers in World War II. For those of you who aren't familiar, the codebreakers included 10,000 women who worked behind the scenes during the war to crack the codes of our enemies. At their peak in 1944, they intercepted 30,000 messages a month. Learn more about these amazing women here.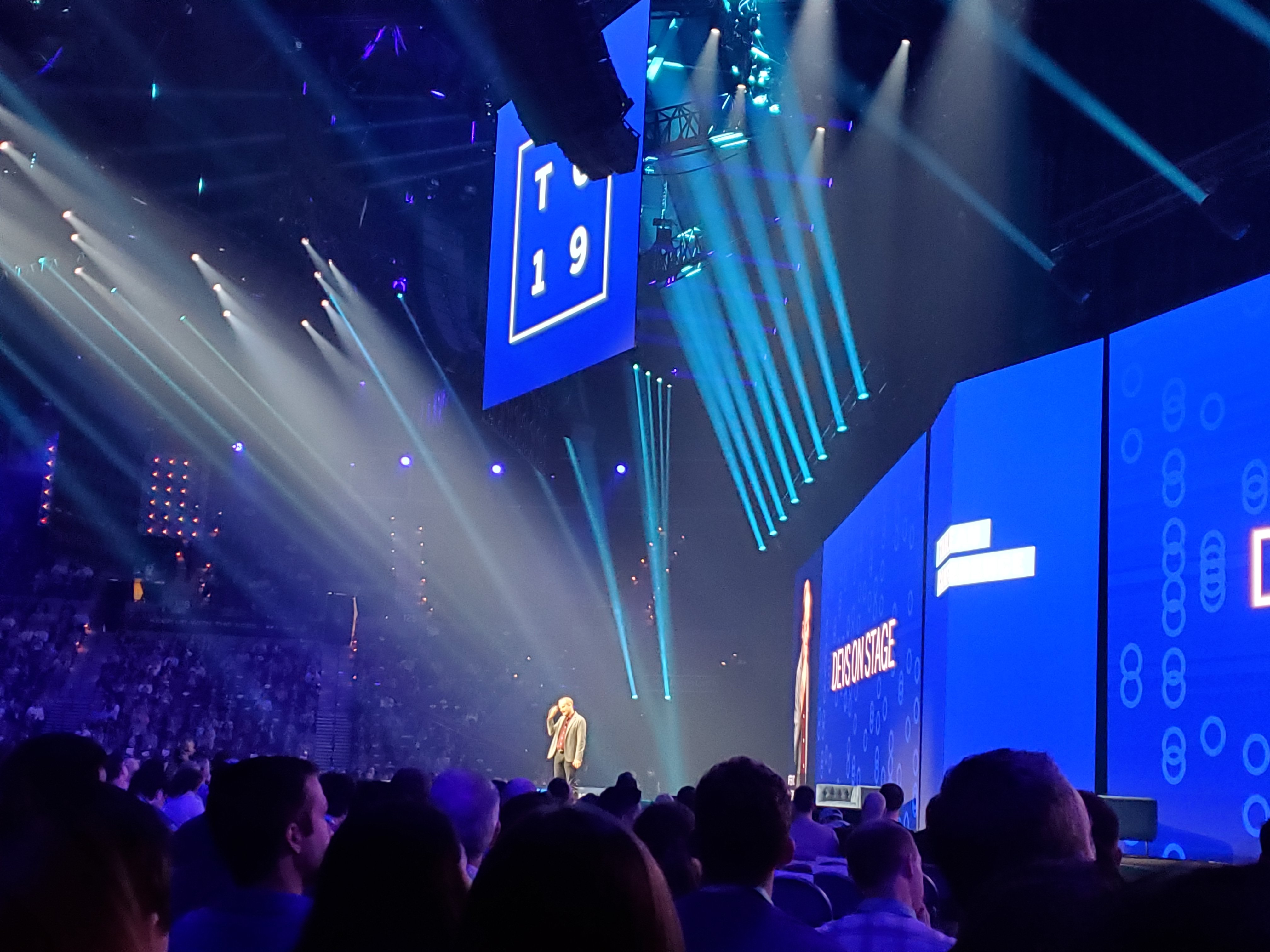 The keynote also included Francois Ajenstat, Chief Product Officer, who highlighted the major innovations coming to Tableau including huge advancements in Data Prep with Advanced Analytics and Geospatial, a brand new product, Data Catalog, and a move from license keys to user based licensing with Tableau Server.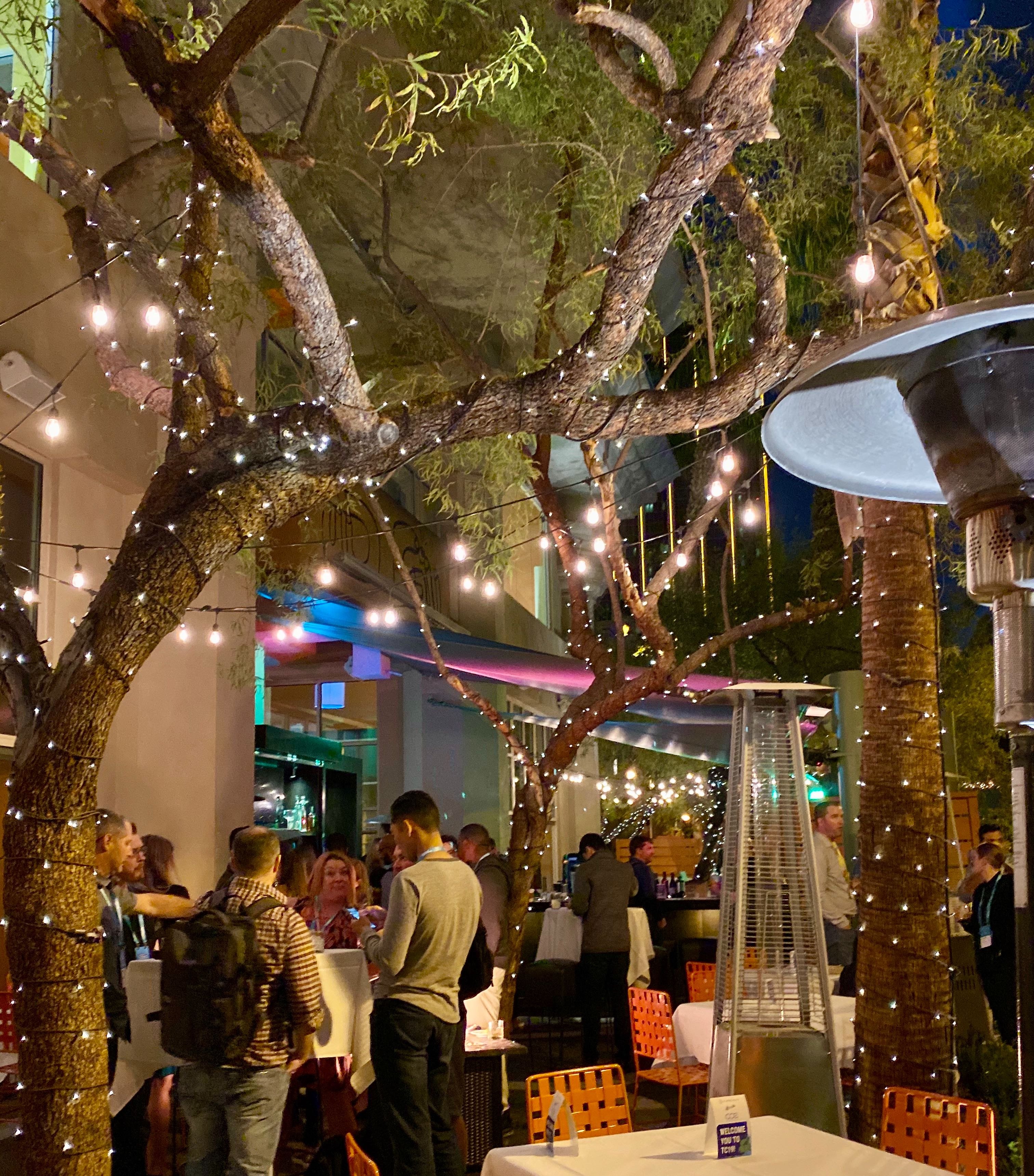 Wednesday also brought about the opening of the "Data Village" and expo floor where we showcased our data analytics solutions for attendees. One of the big highlights of our booth was the Tableau-Salesforce integration demos where we showed visitors how they can achieve a complete, 360 view of their customers by leveraging the power of both platforms.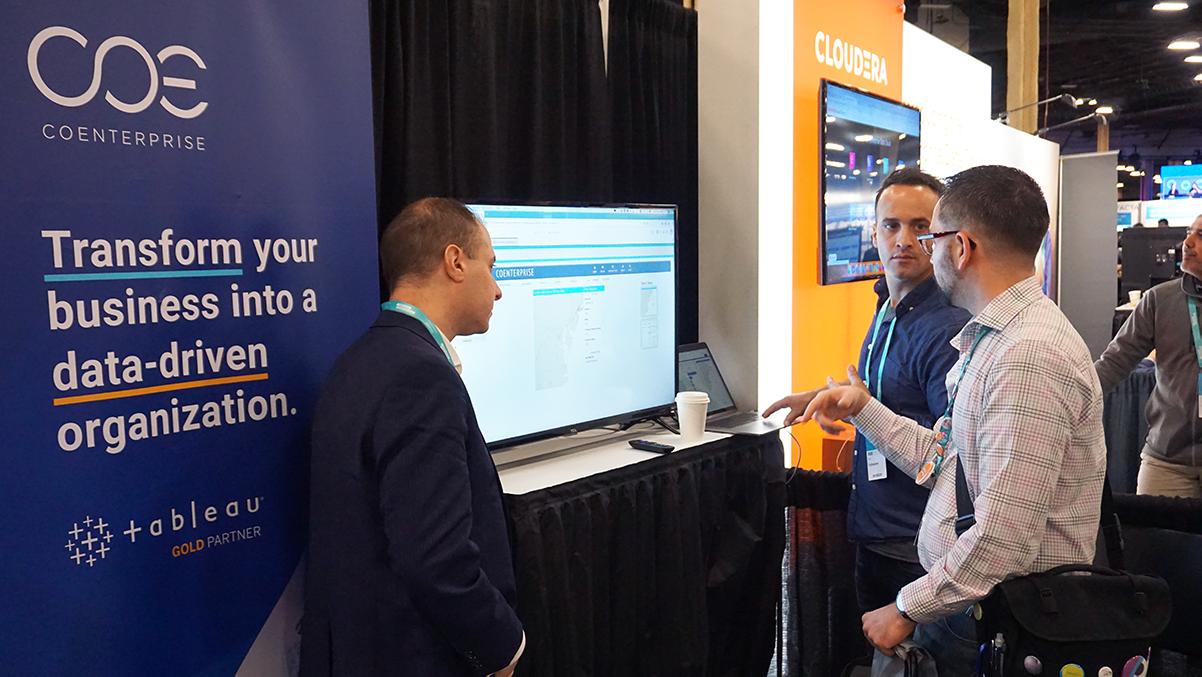 Day two concluded with our customer appreciation happy hour and "Big Bet" dinner at Border Grill where we had over 100 people in attendance. During the dinner, we showed our appreciation for our customers and the Tableau community and encouraged everyone attending to share their stories about how Tableau and data have influenced their careers. I personally participated in some of the most engaging conversations I've ever had. From people reinventing their careers or turning around failing businesses, creating Enterprise Analytics Centers at their companies or driving positive culture change, I learned there are truly no limits as to what data can do.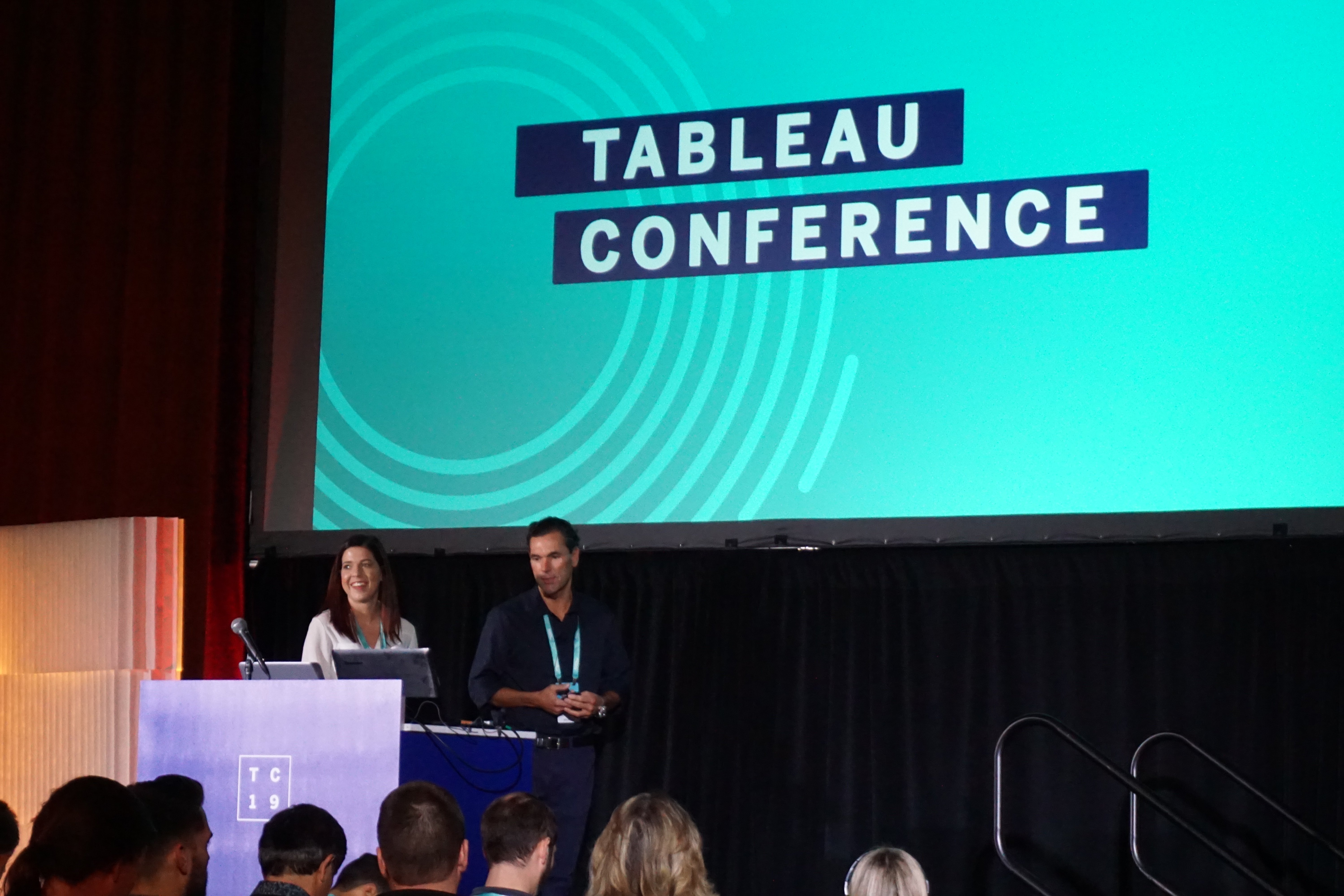 Day three featured a COE-sponsored speaking session with Erin Hamm from Nationwide where she and Brooks Adams spoke about how Nationwide uses Tableau Blueprint to foster a data-driven culture across the company. She shared her personal stories and videos of data in action. The session was one of the only ones that was oversold with many people standing. It ended in a loud round of cheers and applause. Great work Erin and Brooks!
The day also included the awe-inspiring "Devs on Stage" presentation where the Tableau Engineering team presented long-awaited new features including Dynamic Parameters, Noodles, and Animation. The engineers don't just talk about these yet to be released new features, they actually show them in action to standing ovations!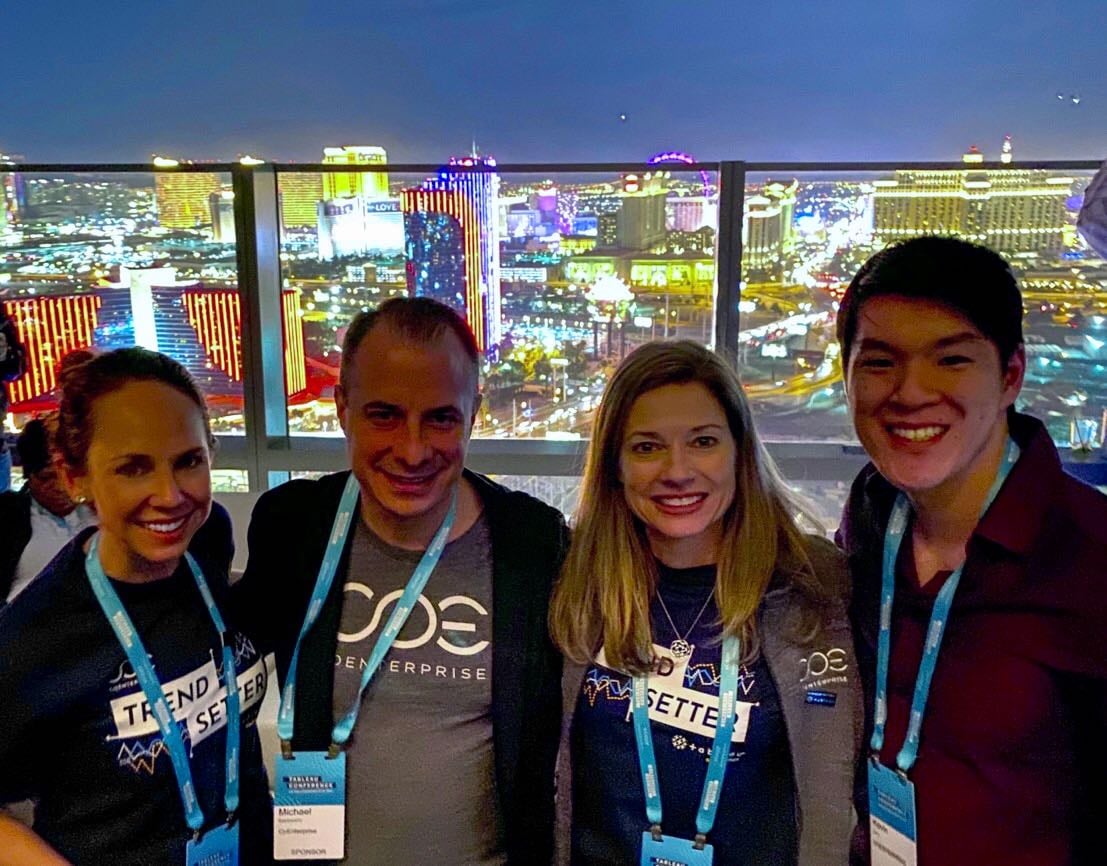 Day three ended with the much anticipated "Data Night Out" where we partied like data rock stars with our Tableau colleagues and customers at the Palms Casino and saw a surprise performance of RuPaul's Drag Race. The night was a great opportunity to bond with our new friends and build stronger relationships with existing customers.
Friday was the final day of the conference and I had the privilege of attending an intimate "Founders Lunch" with the CEO of Tableau Adam Selipsky, EVP of Sales Dan Miller, and four other partners. During the lunch, I had the honor of telling my personal story of building businesses based on data and how I started COE to provide similar opportunities to other people and businesses—and that we knew right away that Tableau was the right tool to help us do it.
I then discussed our journey as a company and how our values, people, experience, and love of data drive our success. I explained that our passion is to help people and businesses leverage their data to achieve new heights and help them make smart, informed decisions.
Tableau is a huge success story—with small beginnings in 2004 as a startup out of Stanford to being sold to Salesforce in 2019 for almost $16 billion dollars. It was truly an honor to represent CoEnterprise at this meeting of the minds.
Overall, this year's Tableau Conference was undoubtedly the best one yet. From the inspiring and informative speaking sessions, to the vibrant expo floor and fun customer outings, it was one we won't soon forget. We can't wait to do it all over again next year!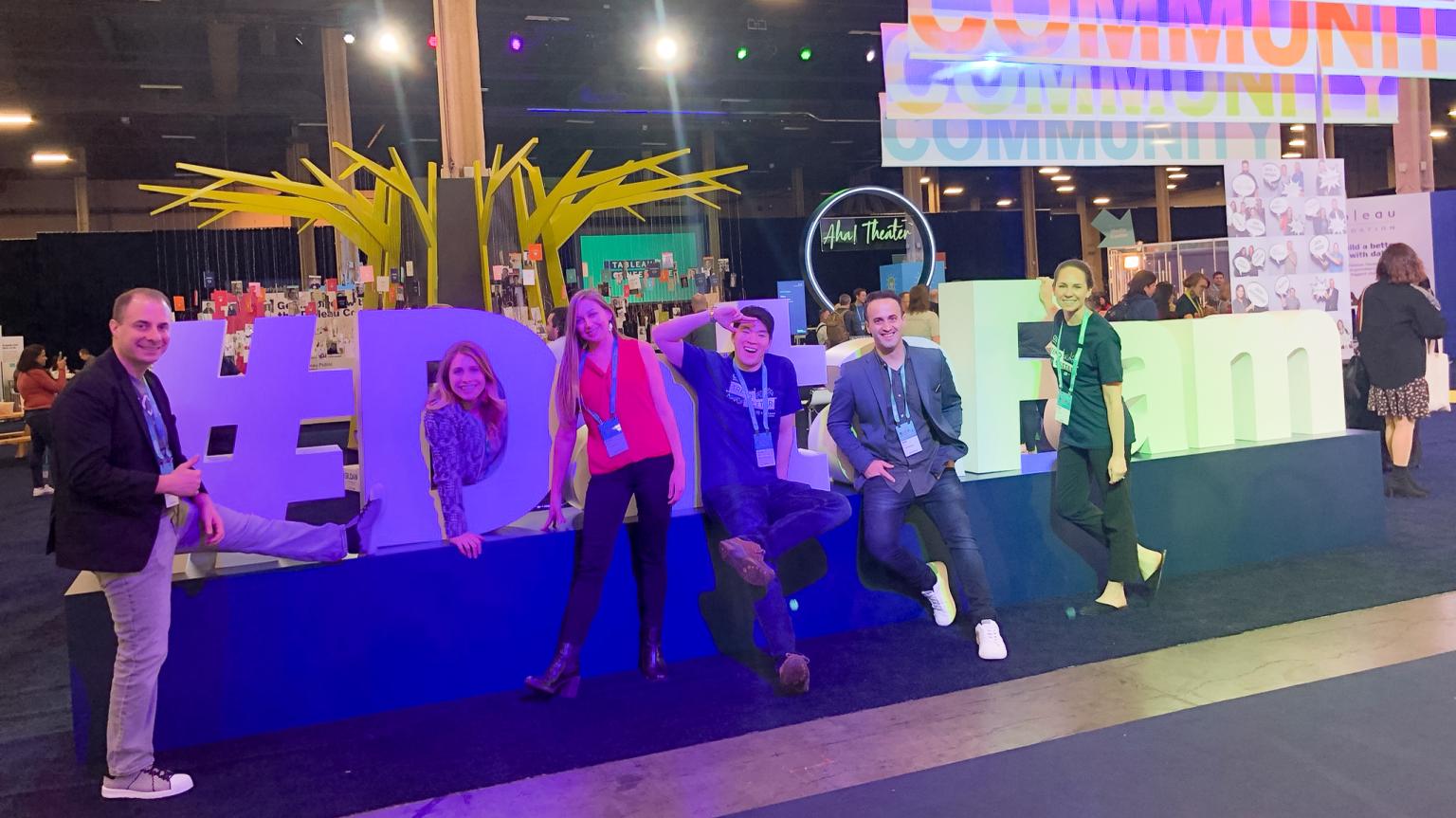 Subscribe to our resources!
Sign up to receive our latest eBooks, webinars, blog posts, newsletter, event invitations, and much more.