By: Teig Lynster
|
February 9, 2018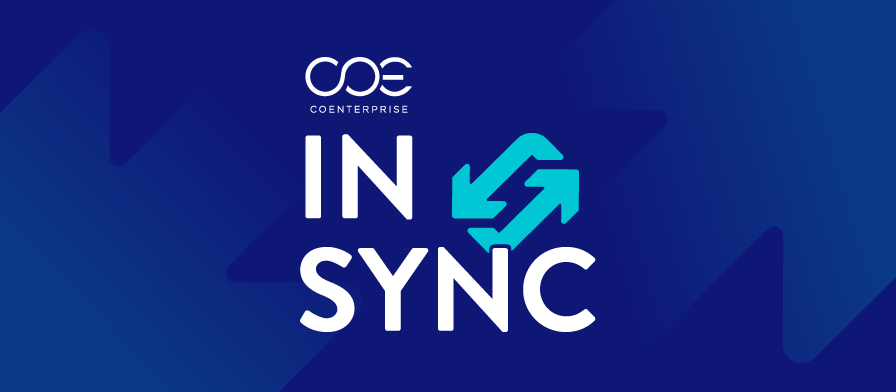 Throughout our years in the B2B business, we've discovered new ways to communicate the benefits of understanding data to our customers. Yet still, common business people (and the public at large) often struggle with concepts like complex data analytics, EDI standards, and the easy steps they can take to make their data environments work for them and not the other way around. What they need is simple: some easy-to-understand guidance. Today, we extend our helping hand.
We're proud to announce InSync—the long-gestating and overdue podcast that aims to solve some of these problems for the common person, while offering some new and exciting best practices and training for those with a little more experience.
Hosted by CEO Michael Rabinowitz and Director of Software Engineering Joe Mandato (with a ton of special guests along the way), InSync will give listeners an inside look at how investing in EDI, an often overlooked aspect of businesses, can help organizations save money and streamline business processes.
There's a ton of exciting content for InSync you can look forward to, including:
How COE is modernizing EDI and making it strategic again
In-depth interviews with industry experts
A look behind the scenes at how we do what we do
Can't-miss previews of exciting industry events
Careful examinations of new B2B trends and technologies, and how they affect users everywhere
… and the evolution of a company at the forefront of that innovation
In our first episode, Michael and Joe introduce themselves and discuss the goals of the podcast, while providing some background on the story of CoEnterprise.
We think you're going to love this podcast, and we're happily looking forward to sharing some of our experiences with the world!
* Please hold all the boy band jokes until after you've listened!