By: Pasquale Gatti
|
March 18, 2017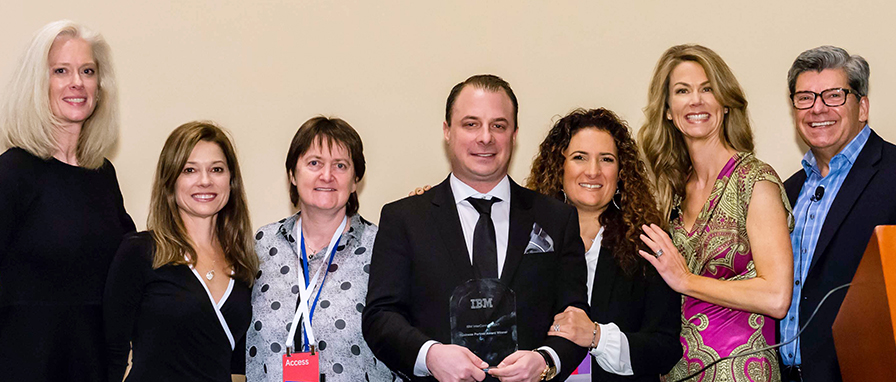 IBM InterConnect kicked off on Sunday in Las Vegas and we were honored to receive IBM's "Outstanding B2B Business Partner of the Year" award. The award recognizes IBM Business Partners through several measures of execution and results.
Among the criteria for measurement were minimum new license revenue attainment, SaaS reseller program participation, new license revenue, SaaS referral revenue, technical certifications, and more.
"We are truly honored to be awarded IBM B2B Partner of the Year two years running," said our Founder Michael Rabinowitz. "Everyone at CoE works very hard in partnership with IBM to bring value to our clients. It's part of the DNA of our culture. We don't just sell technology to companies, we listen to them, implement solutions to meet their business needs, and work hand-in-hand with them to solve problems. This award tells us we succeeded and that you value our partnership as much as we value yours. Thank you IBM!"
In our case, we were the only business partner to earn points in every category of measurement. We were also the only Watson Supply Chain award winner within the Watson Customer Engagement brand.
Our focus on extending the traditional value of B2B solutions has helped drive our success. One way we're doing that is with Syncrofy, our groundbreaking B2B solution. Syncrofy extends the IBM B2B product portfolio with self-service tools that enable the business to work directly with EDI data.