By: Pasquale Gatti
|
December 11, 2017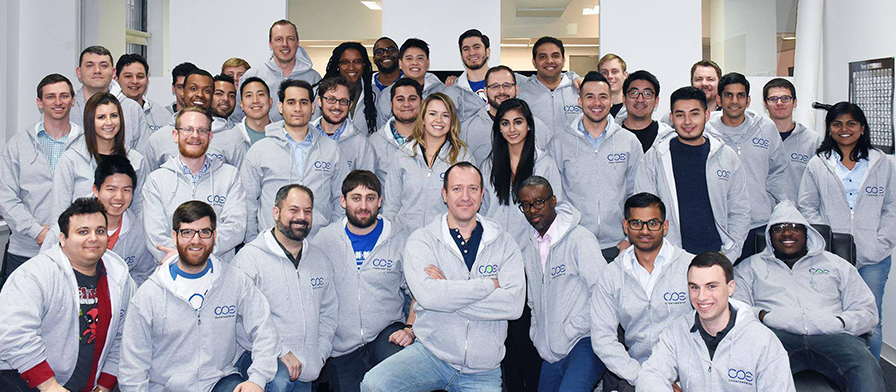 We're excited to announce that we have been included in Crain's 100 Best Places to Work in New York City in 2017 list. The list was announced in September and numerical rankings were revealed on December 1st. The listing recognizes New York-based companies that go above and beyond to nurture inspiring and supportive workplaces and those that went the extra mile for their employees in 2017.
We were ranked No. 66 on the list.
"We are honored to be recognized by Crain's in the 100 Best Places to Work in New York City for 2017," said Michael Rabinowitz, CEO. "Our success is a testament to the dedication and commitment of our incredible people, who truly make CoEnterprise a 'Great Place to Work.'"
Founded on the premise of providing exceptional software and services, we focus on extending the traditional value of B2B solutions. One we're doing that is with Syncrofy, our groundbreaking B2B solution. Syncrofy extends the IBM B2B product portfolio with self-service tools that enable businesses to work directly with their EDI data.
"It's our amazing people who infuse our culture with passion and excellence while contributing to the development of our innovative software platform, Syncrofy, to create transformational value for our customers," said Rabinowitz. "I would also like to thank our customers who invest and entrust in us to help meet their most challenging business needs."
Rankings were published online and in the December 4th issue of Crain's New York Business.