By: Pasquale Gatti
|
October 27, 2017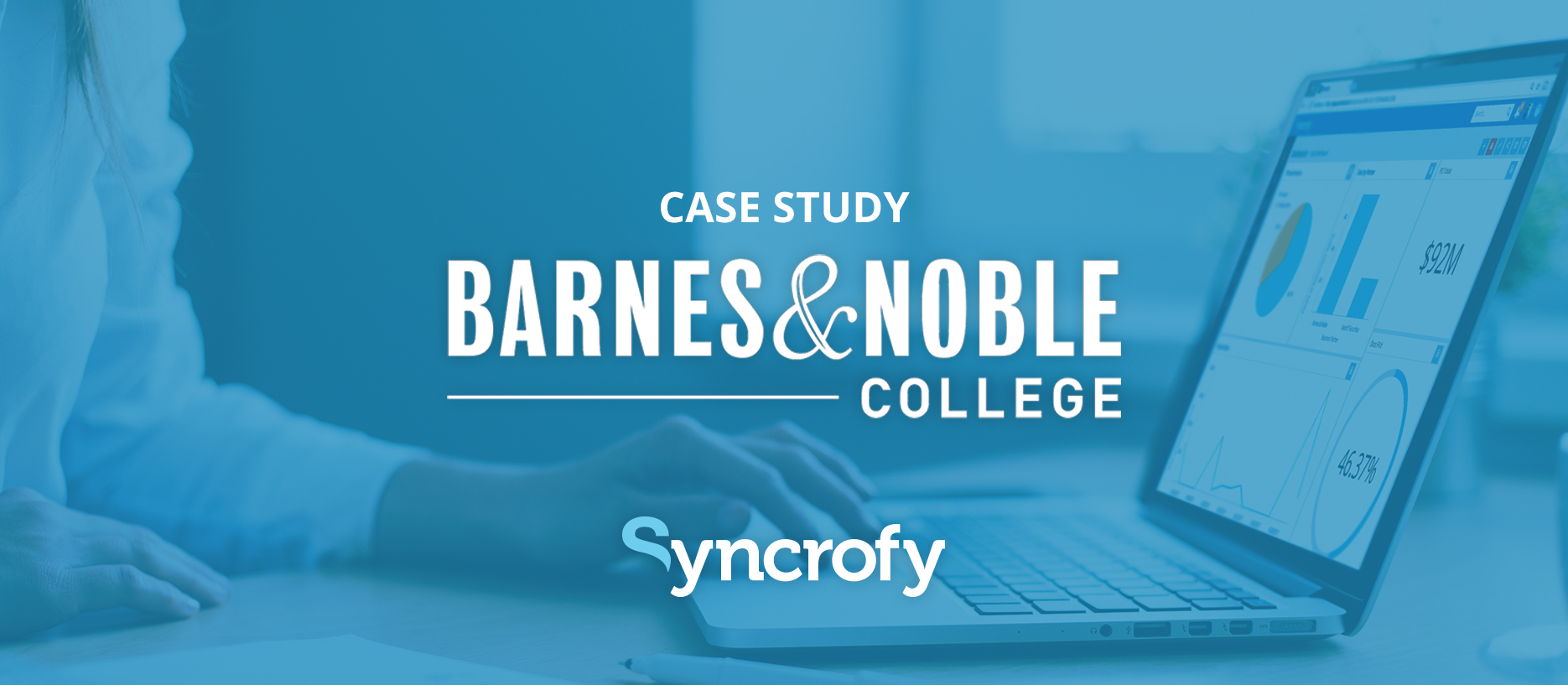 As one of the leading operators of college bookstores in the United States, Barnes & Noble College (BNC), a subsidiary of Barnes and Noble Education, Inc., relies on EDI for approximately 70% of their general merchandising business. As a result, their internal EDI team was continuously investing significant resources to search for specific transactions, track inventory, and extract business insights.
That is until they discovered Syncrofy.
They realized they needed an automated solution that could help them more rapidly data mine documents to identify potential challenges in real-time.
"We needed a way to improve transparency in the ordering, shipping, inventory, and invoice processes that would allow all our colleagues to view specific supply chain data in context with the other business units," said Joe Gavin, EDI Manager at BNC.
Ultimately, it was Syncrofy's simplified visibility tools and capacity to search thousands of transactions a month that helped streamline processes for the EDI team at BNC. They can now easily and quickly identify and correct data discrepancies, if any, saving the company time and money.
"With Syncrofy finding discrepancies, if they occur, so quickly is a game-changer for our company and our business partners," said Mary Foti, EDI and B2Bi Analyst at BNC.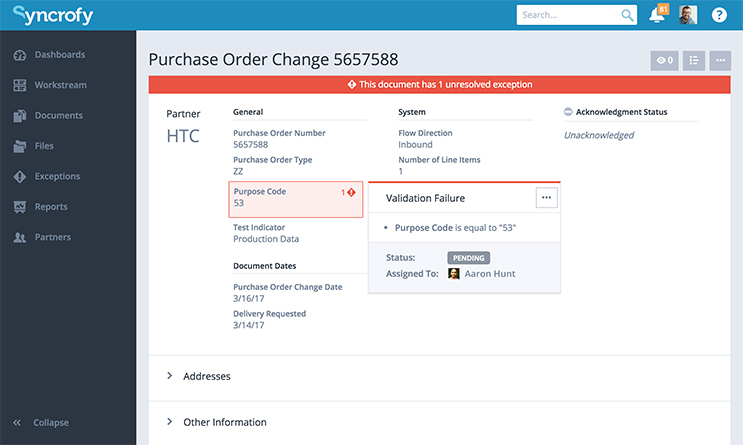 Syncrofy's ease-of-use also helped the EDI team on-board new departments throughout the company into the app to enable self-service queries for its business users. This reduction in time spent searching for data has also helped BNC further enhance vendor relations while improving visibility at all levels of its business.
"It completely eliminates the 'noise' and any confusion surrounding our data," said David Brezee, Chief Technology Officer at BNC.
Syncrofy helped BNC:
Gain dynamic search and reporting capabilities for all EDI transactions
Reduce time spent searching for documents to 5% per day
Optimize collaboration between internal teams and external partners
Click here to read the full case study.
To discover more on the power of Syncrofy, visit www.syncrofy.com.