By: Pasquale Gatti
|
February 21, 2017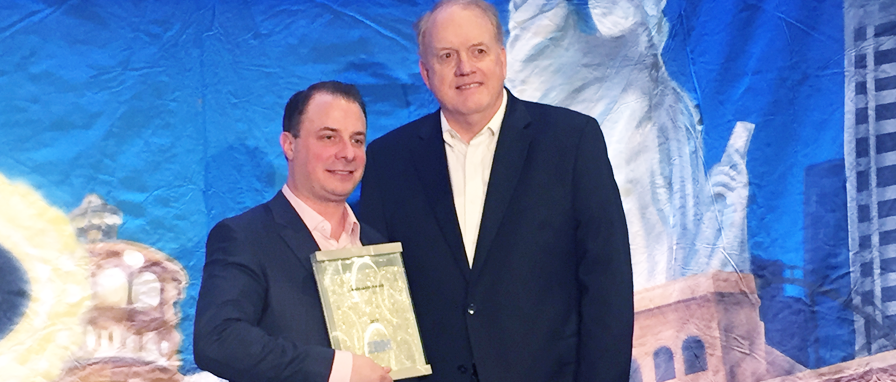 Last week, the IBM ParterWorld Leadership Conference (PWLC) took place at The Cosmopolitan in Las Vegas. We were honored to be a part of it and receive the 2017 IBM North America Top Performing New Business Partner Award from Tech Data.
The conference honors IBM partners that have delivered exceptional solutions using IBM technology and services. Our specific award acknowledges overall revenue performance in 2016 as a new IBM Business Partner.
It's a testament to the outstanding effort of both our sales and client services team throughout the past year. They were able to work collaboratively with our IBM partners to increase our overall software sales, helping contribute to our outstanding performance in this category.
"We are delighted to have won our sixth major award in five years from IBM," said Michael Rabinowitz, our Founder and CEO. "We have worked hard to build our B2B/MFT practice over the past five years; hiring, training, and certifying some of the most proficient experts in the industry so that we can provide our clients with best-in-class services and solutions alongside IBM."
By delivering innovative solutions to drive business value, these companies are helping transform the way clients, the industry and the world, do business.
Congratulations to all of this year's winners and finalists! We hope to see you again next year.